INFORMATION BROCHURE "THE WOLVES ARE BACK"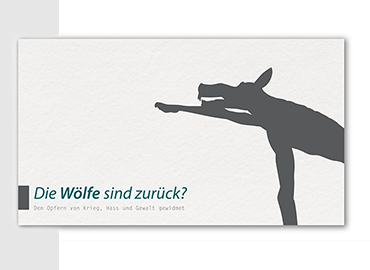 During the exhibition, a (free) 40-page information brochure will be distributed.
The brochure contains the following: Introduction; Causes of fear; Hatred of the state and racism; Racism and everyday culture; The National Socialist Underground (NSU); Is this the rise of a new right-wing terrorism?; Report from a doctor; Racism, hatred and danger of war; What can we do so that no one needs to hate any longer?